2019 "Welcome to Health, Vitality, Yilan, Four Seasons, Good Life"
Walking is recognized as the most convenient, popular and easy to develop habits in the world. It can be fully integrated into daily life without spending money, suitable for men, women and children, anytime, anywhere, without special equipment, as long as wearing lightweight clothing. And sneakers, and remember to "lift your head and chest to narrow your abdomen, hold your hands slightly at the waist, naturally swing your shoulders to relax, and take your steps forward." You can integrate walking into your life.

In 108 years, we integrated the beauty and health elements of Yilan into the walking activities. Therefore, we planned the four seasons of Yilan County (spring trip, summer trip, autumn tour, winter fun) walking activities, and invited folk friends to join the four seasons. "Healthy feast", changing the theme in different seasons, adding interesting changes to the rhythm of each walking rule, and working together in the new year to do something for "health" and greet a beautiful and healthy life together.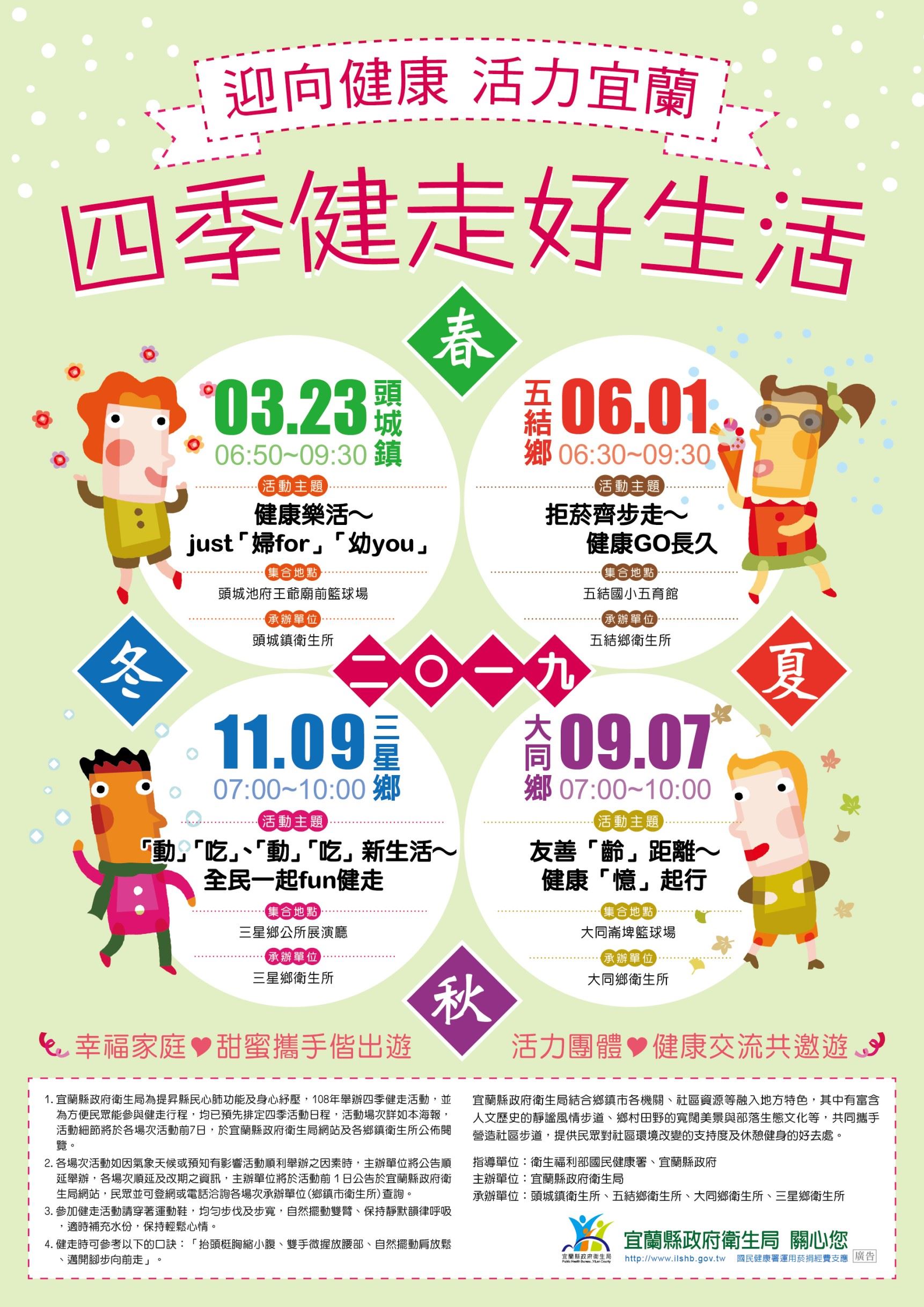 The above information is provided by the Yilan County Government.